Tiling Services

In Shepherds Bush West London
Tiling is a fantastic way to get a room looking great and ensure that it is easy to keep clean and fresh; not only this but tiling will also waterproof floors and walls; ideal for bathrooms and kitchens where waterproofing can prove vital.
Each one can require a different type of tile, and this may also be affected by whether you are looking for a traditional or modern look.

Here at Ross Tiling Ltd we are skilled in installing and repairing a variety of tiles. Our team can expertly install wall and floor tiles, and we have experience working with various materials.
There are many different rooms in your home that can benefit from tiling. Such includes:

Conservatories
Bathrooms
Shower Rooms
Garages
New Extensions
Kitchens
Porcelain, ceramic and marble tiles are just some examples of types that we have worked with. We can advise you on which type of tile may work best in your room.
Floor and Wall Tiling
Based in Shepherds Bush, West London, we can deliver high-quality work at highly competitive prices.
Our professional tilers have years of experience throughout our team of tillers, and we can work with both domestic and commercial properties. After receiving many fantastic reviews from local customers and loyal; clients, you won't want anyone else.
Every job we complete and undertake will have the very best adhesive, grout and sealant used, and this is because we believe that we should never install tiles to look great but also last a long time.
Call today on the phone number 020 8740 0750 for tiling services in Shepherds Bush and West London. Or complete the contact form below to send an email enquiry.
Our business house a wide range of floor tiles available to all lour local customers, any of which would be perfect for all kitchens and bathroom areas. The kitchen and bathroom are two of the most visited rooms in any household, which is why you often find tiles in there. Tiles are easy to clean; they take well to heat and damp and offer a modern feel to your home.
Our tiles come in a wide range of patterns, designs, and options depending on your needs and requirements. You can experiment with numerous designs and even choose several different features to adhere to what you feel may benefit your experience, for example, non-slip tiles. Such a thing is most suitable for bathrooms to avoid falls when getting in and out of showers or baths.
We recommend that floor tiles are fitted by an expert to ensure competent and beautiful finishes. Many homeowners choose Ross Tiling Ltd for installing tiled flooring anywhere in the home or property. We offer our services out to domestic and commercial sites to complete numerous jobs to the best of our ability. Please feel free to get in touch and contact us via a call through the phone number, email address or website for extra information on our services and any cost-efficient free quotes.
Our bespoke business offers a wide variety of available designs, patterns and styles that allow the customers to make the most out of all rooms in the household. Floor tilings ensure you will always work in a clean environment.
Kitchens provide so much more than just a space for preparing food; however, they also offer a great social environment. Many households, especially in the UK, spend time with friends and family huddled in the kitchen, enjoying a cup of tea and sharing gossip. Therefore, it is essential to ensure that your kitchen is complete with great designs to offer new aspects and a stylish feel that is comfortable and nice for friends, family and guests to look at.
When it comes to installing kitchen tiling, we recommend our work at Ross Tiling Ltd, as we ensure our expert, high-quality tile installers can provide perfect installations with any design solutions and practical requirements that suit you and your home best.
Our friendly staff can offer a quotation of all materials needed to carry out in the future installation, as well as our high-quality team of workmanship and excellent after-sales customer service. We aim to give our local, loyal customers the best experience every time so that you can be happy with the job we do.
Our team of professionals tilers can install entire tiling systems throughout your home, ensuring they discuss all necessary details before giving you the best experience.
The bathroom is the most commonly visited room in the household; you brush your teeth, use the toilet, wash up and take a shower or a relaxing bath.
It's also the room that any guest that enters your home is most likely to enter, so it is essential to make a great impression on your guests.
We advise careful consideration when selecting a theme, designing and installing the bathroom to fit your scheme and desires. Our team can help you achieve the perfect toilet you are searching for at an extremely high standard.
For tiling, it one of the best ideas to work alongside experts, as businesses like ours can offer so much advice on the types, styles and designs of type of tiles to choose that would most suit your specific rooms.
Homeowners can primarily benefit from the overall beauty and value provided by wall tiles in the household, for example, in hallways. However, it also makes the property more practical to live in. You may even choose to remove your carpets or rugs and replace them with modern, contemporary tiles. In addition, wall tiles give a cleaner, sophisticated appearance all over.
Wetrooms are so functional on a range of levels and for many reasons. They save so much space, especially for much smaller bathrooms and are simple to keep clean.
If you seek to create a wetroom in your home, our professional tilers at Ross Tiling Ltd can assist you. We have so much experience in various areas of tiling and have completed numerous tiling jobs all over West London, including the installation of wetrooms.
Our staff aim to complete your job to the highest quality and industry-standard in a way that ensures minimal disruption to your daily life or necessary activities.
Our experts strive only ever to use the best tools, equipment, finishings and materials. As a result, we'll ensure you're left with a wetroom that looks fantastic and lasts a lifetime.
Our West London tilers are incredibly talented and skilled in the art of tiling. We can provide numerous tile designs and styles that offer much durability. Some of the prevalent requests are as follows:
Victorian Tilers in Shepherds Bush are renowned names who have laid tiles in numerous areas with perfect, professional tiling services.
We have several victorian tiling specialists with a variety of tiling choices to pick from for your home.
Besides the option of stone flooring for all kitchens, you may also choose natural stone tiles for walls.
The latest technology we offer allows us to cut the tiles effectively to bring much more rustic variety to your decor. Such tiles are always unique, and they provide a vibrant appearance. We offer travertine stone, marble, limestone, slate, basalt, etc.
Ceramic tiles are unique in the mixture of the material provided, such as sand, clay, and other natural resources.
These are meticulously created in a kiln, turning them very distinct and different from other tiles.
Ceramic splashbacks are made with incredibly high-quality materials to create worktops and tiling vastly durable and completely stain-proof.
Ross Tiling Ltd offers ceramic splashbacks for tiling that has a very tough, non-porous surface available to our customers in various colours, expressions and designs.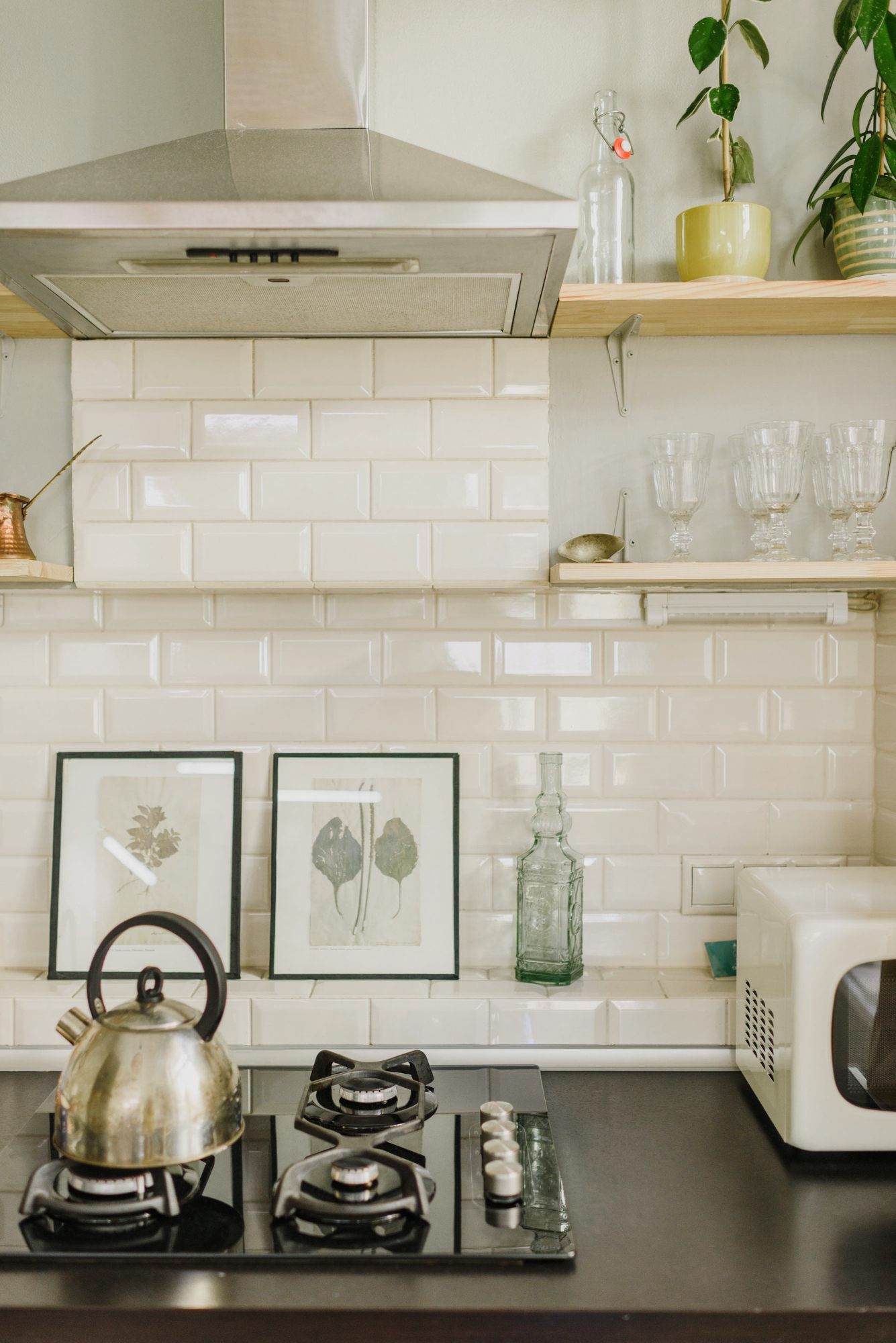 Homes are often incomplete without a signature aesthetic or theme, and there are so many options out there that can diversify your home. Porcelain tiles are:
A fantastic choice for state-of-the-art architecture.
Combining aesthetics.Technological performance and overall beauty.
Contractors in the industry emphasise kitchen, bathroom and outdoor floor, and wall tiles will all rectified edges.
Porcelain tiles have excellent water-resistant qualities and are greatly hardwearing, easy to clean and look great. They are an intelligent choice for those with young children and pets, families of all sizes.
Many homeowners prefer to select artistic, eye-catching tiles to accentuate any house's overall beauty and theme.
Mosaic tiles are a prevalent choice; they come in a wide range of finishes and textures that can match and complement various styles and colour styles of the home or office to turn it into a stunning place.
Our mosaic styles come in numerous different materials from stone, metal, resin and natural stone. No matter your requirement, we can offer any metal or metallic mosaic tiling.
Marble floors are enchanting to look at, especially if you wish to wow your guests and family members.
Marble walls or home decor amplifies the whole atmosphere, making it appear much more sophisticated and luxurious. Our reliable tilers in Shepherds Bush can assure a high-quality service, installation and beautiful home floor or wall tiling.
Call today on 020 8740 0750 for tiling services in Shepherds Bush and West London. Or complete the contact form below to send an email enquiry.