Floor Tile Fitting

In Shepherds Bush West London
Are you looking for floor tile fitting in Shepherds Bush and West London? When it comes to competitive floor tiling prices, it's always a good idea to get an accurate quotation from a specialist team.
At Ross Tiling Ltd we can provide you with an obligation free quotation for all your floor tiling needs.
Whether you want to tile only one room in your house or multiple rooms, our services provide you with high-quality, affordable prices and excellent service.
We have a wide selection of floor tiles available, and these are perfect for your kitchen and your bathroom areas. Your kitchen and bathroom are amongst the most used rooms in the home, which is why tiles are recommended. They're easier to clean, and they give your entire house a modern feel.
Our tiles come in a wide variety of options, and this depends on your needs. You can do various high-quality designs, and you can even choose additional features such as a non-slip tile. It is ideal to use in a bathroom to avoid accidental slips and falls.
Floor tiles should be fitted by expert tilers, which is why many homeowners choose to work with our tilers at Ross Tiling Ltd when they want to install brand new tiles with stunning finishes for the bathroom or kitchen.
Tile Installation
At Ross Tiling Ltd we specialise in professional bathroom tiling, and we can assist you in choosing the perfect style and layout for your needs.
Our services are based in West London, and we provide a service to the entire area and numerous projects. In addition to bathroom wall tiles, we can also provide you with other accessories such as heated towel rails and toilet holders and items such as mirrors, basins, tubs, showers, toilets, and more. Such a thing means we are your one-stop-shop for all your bathroom and kitchen tiling needs.
When it comes to installing tiles, we are friendly, reliable expert tilers based in West London. Our staff and contractors provide you with a variety of tile options so that you can choose the best type of tile for your kitchen or your bathroom. We know that it is crucial to stay within your budget, which is why our professional tilers offer you affordable pricing and a wide range of options regarding tiles to choose from.
Bathrooms and kitchens are both very versatile living spaces, whether commercial or domestic, so that that specific tiles will be ideal for these areas. In addition, you can choose from a wide variety of colours from the ones we are happy to supply, as well as shapes and materials, giving you a lot of freedom when it comes to choosing a tile for your bathroom or kitchen area.
Call our tiling services on the phone number 020 8740 0750 for any renovations or floor tile fitting In Shepherds Bush and West London. Contact us via any means, email address or website, our friendly team with years of experience can assist or give any advice.
What are the advantages of tile flooring?
There are so many advantages and benefits to tile flooring, which is why professionals and experts in the industry frequently recommend it to clients.
The first benefit is its durable material; it is highly resilient against wear and tear and any staining. In addition, should you drop any heavy object on it, it will very seldom crack compared to other materials.
Its durability allows it to be incredibly durable; tile is low maintenance and doesn't require much upkeep.
However, tiles most definitely require cleaning, just like several other surfaces and countertops in the home or property, commercial and domestic, as they will get dirty.
You may, if you wish, apply a sealant every four-five years to keep it gleaming and looking fresh.
Tiles are very cost-effective; they are one of the cheapest floors for surfaces available to our customers and all across the market. However, just because they can be affordable, especially for smaller rooms, doesn't mean they don't look good and serve a purpose. The initial cost included the purchase and complete installation and promised longevity and no costly maintenance, making them worth every penny spent. High-end tiles may be more pricey but worth the investment for the durability and stunning outcome.
Ceramic tiles and tiles of various other materials often have glazed protective layers that prevent water damage and severe stains. Such is why tile is frequently used for flooring bathrooms. So naturally, they resist humidity, which is great for moist or hot areas like the bathroom.
Tile is also highly eco-friendly as it is made from many raw materials such as sand, clay and glass. Many of these materials get combined with several recyclable items to form ceramic tiles that are useful and serve the environment.
Tiles also offer much resale value. Tilers installing these tiles throughout your home, anywhere in your household, is a highly profitable move if you ever sell your home in the future. There have been numerous cases where adding tiles has enhanced the attractiveness of the house and tremendously impacted the resale value for several thousands of pounds.
Tiles are fired in kilns at grossly high temperatures not to contain any VOC (Volatile Organic Compounds). Such is essential as these gases and chemicals released can cause and further affect several health problems. Other forms and materials used in flooring like carpets and types of vinyl also have low VOC, but nothing is like tiles.
Contact us for further information, free quotes or enquiries about the tiles we offer. Our business has received various positive reviews, and our local, loyal customers wouldn't recommend you go anywhere else.
How do I choose floor tiles?
For bathrooms, ceramic tiles are the most popular and preferred choice. Glazed ceramic tiles are an excellent choice for walls but not as great for flooring as they can be pretty slippery when wet, and this isn't what you want in a frequently damp or moist room after showers or bathing.
Natural stone like slate, sandstone or granite is best for those customers looking for bathroom flooring, as they are much safer and offer excellent grip.
Many of these choices mentioned offer elegance, style and plenty of durabilities. For the best bathroom that matches your home and bathroom decoration, mix and match accordingly. Many tiles come complete in several different bright, dark and neutral colours and designs that will enhance the overall appearance.
You can choose absolutely anything for the living room, for example, ceramic tiles to natural stones.
Although there are numerous options and vast ranges that our tiling services can offer customers, the most popular choices laid tend to be porcelain, Italian marble and terracotta.
Our professional team would highly recommend laying designer and textured marble tiling. It is often most suitable for jobs in spacious, significantly large living rooms; however, terracotta tiles best suit small living room decor. Doing so allows you, the customer, to add much more warmth and character to your room.
Ceramic tiles are often the best fit for the kitchen. Ceramic tiles are exceptionally durable, and we a wide range of mosaic patterns and colours ideal for any kitchen aesthetics or themes.
Kitchens are very much bustling areas with steam from food cooking and lots of guests and family wandering in and outs, so it's best to opt for tiles that are scratch-resistant and durable.
Ensure the tiling matches perfectly with your units and interior design when selecting flooring and wall tiles. Small kitchens suit smaller tiles, and large tiles fit larger spaces and kitchens.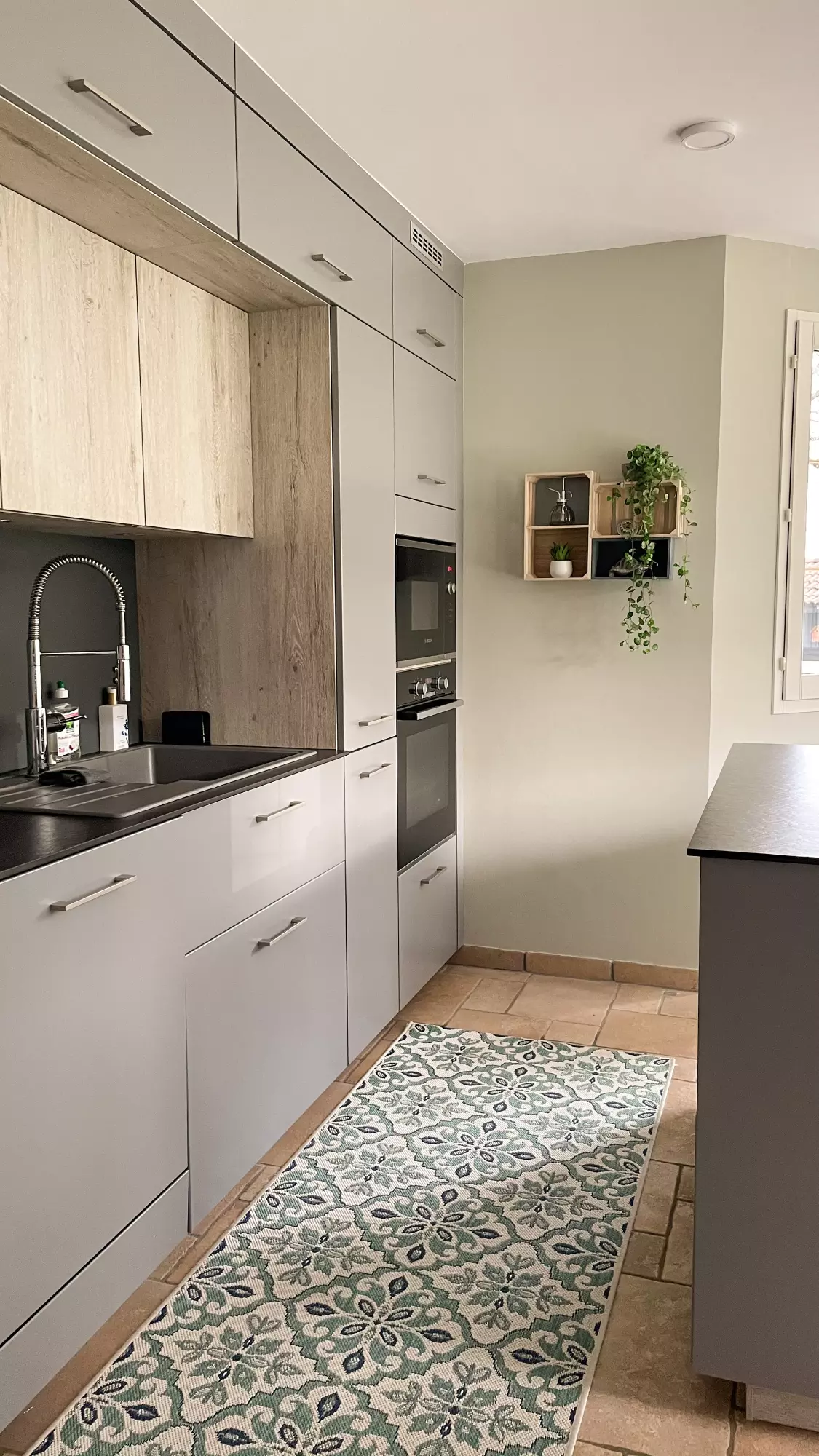 ---
Call 020 8740 0750 for floor tile fitting In Shepherds Bush and West London.