Tile Fitting Services Chiswick And West London
Do you require professional tile fitting services for Chiswick and west London? Contact our tiling experts today for kitchens, bathrooms and floor tile fitting.
Chiswick Bathroom Tile Fitters
Tiling can be extremely difficult if you're not a specialist. Tiling yourself can often lead to disaster, and more money than necessary spent to fix your own mistakes, so don't hesitate to contact us.
We can set you up with a first-rate tiling expert in West London who can put a stop to the stress and get your home looking fantastic.
And it's not just tile fitting which we do exceptionally! We also supply high-quality tiles which are certain to look dazzling in your home, as well as efficient and economical maintenance of your tiles, so they always look as impressive as the day you had them installed.
Our fully-trained and qualified tiling team have been installing tiles in West London homes for years, so you have nothing to worry about when they arrive at your home to give your bathroom a new look.
They know all the ins and outs of tiling, so feel free to ask them any questions you have about your new tiles or any advice about the process of installing them in your home.
Chiswick Kitchen Tile Fitters
Many would agree that the kitchen is the most important room in the home. A nice kitchen is not only necessary because you will be cooking all your daily meals in there, but a great looking kitchen will also add significant value to your living space.
The room not only needs to be perfectly designed to your own personal tastes but also needs to be practical, so it can be used safely and easily. This includes the material and finishes chosen for your kitchen tiles.
There are hundreds of different styles, sizes, and colours. When it comes to materials, we have everything from ceramic to granite to marble to porcelain.
You might even want to consider tiles that are eco-friendly, frost-proof, or hypo-allergenic. As you can see, there's an endless amount of options when it comes to tiling.
Our team of expert tile fitters would be happy to speak to you about any specific needs your home has, your desires for the decoration of your kitchen, and any queries you might have about any part of the tiling process.
What's the Difference Between Porcelain Tiles and Ceramic Tiles?
Ceramic tiles are constructed out of clay and then coated in an ornamental glaze which is then exposed to extreme heat in order to be hardened.
Ceramic tiles are made to be easily cut so they can be installed wherever they are needed. They are also very easy to fix compared to other tiles.
Due to the ornamental glaze, ceramic tiles are resistant to stains and water.
Ceramic tiles can be in high humidity environments and still be in perfect condition.
Compared to other material types, ceramic tiles are much easier to maintain, as well as being long-lasting.
Ceramic is a much more affordable alternative to porcelain or stone tiles.
If your room is going to be full of light, a bathroom, for example, then porcelain will perform perfect
1
Porcelain tiles are also made of clay, but when fired, they are exposed to higher heat than ceramics. This results in a tile that is much denser. This density comes with many positives, such as the tile being far more water-resistant and hardwearing.
Porcelain tiles can withstand more wear than ceramic due to their dense structure.
Due to porcelain's chemical and physical make-up, the tiles prevent the growth of bacteria and germs, making the tiles very hygienic.
Porcelain can imitate the look of natural materials such as marble, concrete and even wood incredibly effectively.
Even though porcelain can imitate stone really well, it is much easier to maintain.
Porcelain is available in polished, glazed and unglazed varieties
Due to the material's durability, porcelain tiles are perfect for heavily frequented areas of the house like the living room and the kitchen
Ceramic tile
Ceramic is the most common type of tile you will come across when looking at tiling materials in homes. The material is incredibly versatile, and this is exactly why it is used so commonly in decoration projects.
Ceramic is fantastically durable and affordable, which makes it a perfect fit for many people's bathrooms, kitchens and living areas.
The tile's glazing results in a tile that is resistant to stains and damage, compared to alternatives like carpet, vinyl or wood..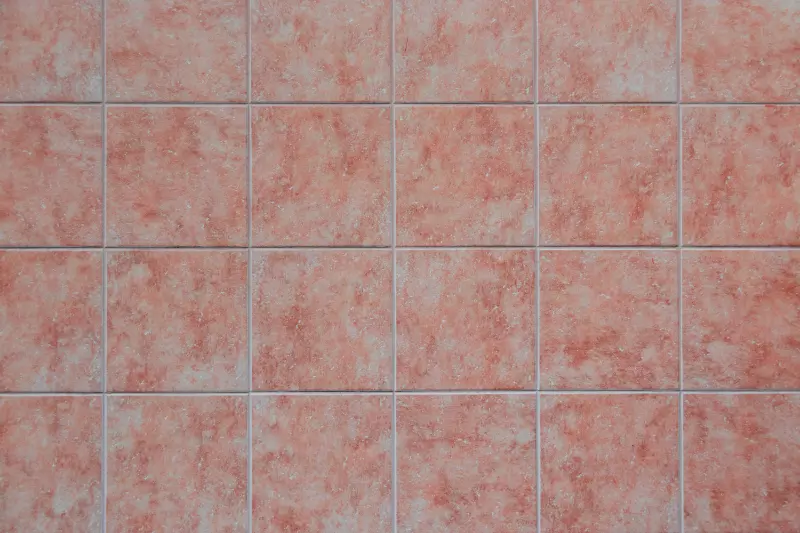 Porcelain Tile
Porcelain is another example of a clay tile. Porcelain is constructed out of a higher proportion of quartz and silica than ceramic and is then fired at a much higher temperature.
This creates a tile which is, albeit more expensive, but also more durable. Porcelain is available in a huge variety of styles, colours and designs which can seamlessly blend into any environment.
You might have seen porcelain without realising its porcelain. When etched and textured, the tiles can convincingly look like wood, marble or brick.
Glass Tile
Glass tiles are an excellent choice that are guaranteed to dazzle when used in your bathroom or kitchen. This material has fantastic stain resistance qualities which can't even be tinged by the staining nightmare of red wine.
This makes glass tiles the perfect choice for use as the backsplash in your kitchen. Be warned, though; glass tiles are easily cracked and chipped, so be mindful once they are installed.
Marble Tile
One of the most expensive options on our list, marble has a striking and luxurious aesthetic which just oozes extravagance.
Marble is created under extreme pressure and heat, so you can imagine that marble would be able to withstand heat and pressure excellently in your home.
Marble is available in a variety of different astounding colour combinations, which are certain to impress anyone walking into your home.
Granite Tile
You may have seen granite used before as a surface for countertops or perhaps as flooring. It is a natural rock, much like marble, but is much durable than the material above.
It also has tremendous water resistance qualities, which makes it so perfect for areas prone to getting wet in your home. What granite does have in common with marble is its steep cost.
Usually found in huge slabs, granite is not a choice for those who are trying to redecorate on the cheap.
Other Natural Stone Tiles
Other than marble and granite, there are many other natural stone materials available to be used as tiles for your home.
Sandstone, limestone, slate and shellstone are all options that could be used as a slightly cheaper material than granite and marble.
Keep in mind, though, that those options are all porous, so if you are considering using them as flooring, then you will need to get them sealed in order to prevent staining.
Average Local Heroes tiling prices in Chiswick
Tiling a bathroom can vary depending on the size of the bathroom, as well as the layout of the room, how high the ceiling is, and the kind of tile you are using. On average, you will be spending between £280 to £480, with the most common specific price being £380.
Ensuite bathrooms are often quite tight spaces, which means they may take longer to tile due to the small amount of space to work. On average, you will be spending around £190 to £320, with a specific average price being £250.
Kitchens are another room that can have a huge variance in its tiling cost. Big square kitchens will need more tiles to cover, but smaller kitchens can be trickier to work with just because of the size. The average price range of a kitchen tiling is between £650 and £1100. The average specific price is £850.
If you need an outdoor area such as a patio tiled, then there are considerations such as drainage, which can affect how much you will be paying. The average price range is between £155 and £260. The average specific cost is about £210.
Cloakroom bathrooms are found in particularly small and tight locations; this makes tiling quite difficult. The average price range is between £230 to £380, and the average specific price is £300.
Tiled splashbacks are a practical feature that also look fantastic. They are easy to clean and are much cheaper than tiling the whole room. On average, they cost between £200 and £350, with an average specific cost of £275.
---
Call 020 8740 0750 for Tile Fitting Services In Chiswick and West London.