Bathroom & Kitchen Tiling Company

In Shepherds Bush West London
Are you looking for the best tiling company in Shepherds Bush and London? We are experienced in completing any tiling, painting, and decorating work you may need in your home.
Ross Tiling Ltd is a domestic and commercial tiling company based in West London and covering a wide area.
Not only are we members of the Tile Association, but we are also specialists in various aspects of both indoor and outdoor tiling for any domestic or commercial projects, such as renovations, refurbishments, extensions, etc.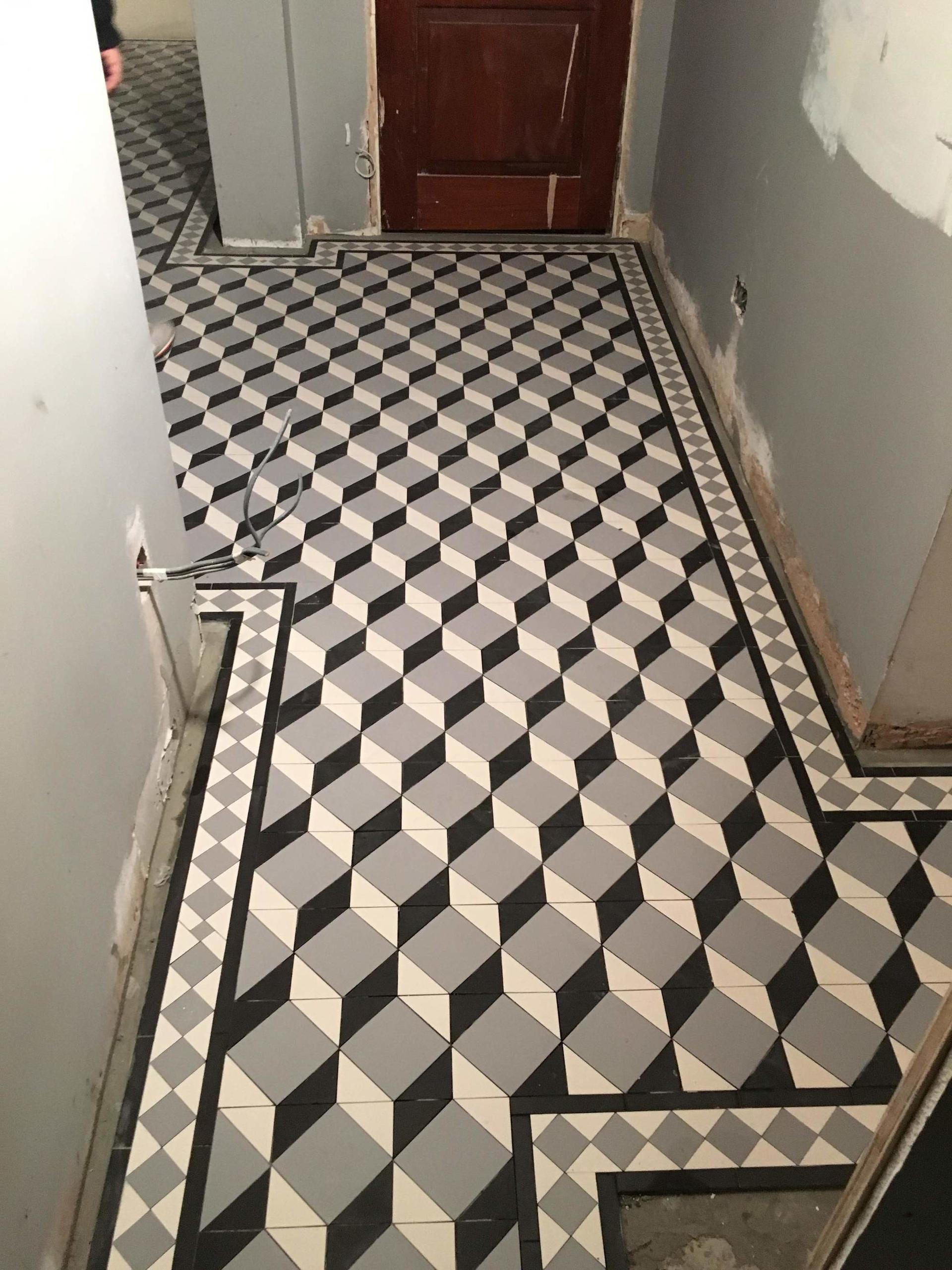 Our professional team has skills, experience, and ability across many materials. Such includes natural stone like limestone, granite, marble, travertine, alongside glass, mosaics, ceramic tiles and porcelain tiles.
We understand the market and the importance of quality workmanship. We specialise in tiling work, waterproofing and other painting and decorating tasks. Doing so has meant that we have developed a real sense of pride in providing a job laying tiles well done.
The aim is to leave every home or property as clean and tidy as it likely was when we began. Our staff have the know-how and skills to tidy away all the debris after we've completed the tiling project. We work alongside some of the top tile suppliers in the country to ensure that we bring all our customers some of the best interior materials, colours and designs.
Here at Ross Tiling Ltd, we can provide high-quality services that include the following tiling, decorating and installation tasks:
Wet Rooms
Kitchen Tiling
Floor Tiling
Bathroom Tiling
Wall Tiling
Waterproofing
Bathroom installation
Painting & Decorating
The services that we can provide are varied and cover different areas in both commercial and domestic properties. Every aspect is vital in creating great rooms that look, feel, and function!
We are based in Shepherds Bush and can provide our tiling services throughout the surrounding areas of West London, including:
So whether you want a wet room in Hounslow, your kitchen tiled in Ealing or perhaps Harrow based waterproofing?
Why not contact us here at Ross Tiling Ltd and see precisely what we can do for you and your property?
Wall and Flooring Tile Fitters London
Initially, you'll want to ensure that you're always dealing and liaising with reliable service companies and local businesses. Before you go ahead and begin hiring crews and teams of staff to venture into your commercial property or household, you'll want to inquire plenty about their experience.
That way, you can confirm that they are capable of the job and will perform all tasks to a high industry standard. Professional tilers in Shepherds Bush at Ross Tiling Ltd Ltd have had many years of experience in the field, laying tiles and making customers happy with our style and flair during the design and installation process.
Hiring a local company specialising in tiling near you will allow you to possess all the necessary floor tiling service credentials and put faith in all the right professionals for the job. You won't want the job done if it's not done correctly!

Furthermore, suppose you're consistently checking the qualifications and credentials of those you hire. In that case, you'll never have to worry about the possibility of poor workmanship, employing tiling specialists that aren't experienced or don't know exactly what they're doing, those that use improper techniques or equipment to suit your building or regulations, etc.
Ross Tiling Ltd Ltd offer the best flooring fitters in Shephards Bush, West London. They have a host of professional experts capable of tiling your floors and walls at a high industry standard. The local team of professional tilers possess all the tiling qualifications to complete the job in all areas of North, South, East and West London; we'll employ all the best local tilers from every corner of our business services.
Our company has a fantastic reputation through the customers and clients reviews we have received in the past to display our excellent service. With every job you hire, our contractors complete, we'll guarantee a free quote, satisfaction with the end result and a job well done in your chosen space at competitive prices!

---
Call us today if you are looking for a professional tiling company in Shepherds, Bush, or London that you can trust. We are experienced, reliable, and can be trusted to complete any detailed tiling, painting and decorating work that you may need in your home, whether for bathrooms, kitchens, bedrooms, hallways, etc. We offer services for both domestic and commercial properties. Our friendly, reliable staff have the skills to work in any environment and curate a quality finish that anyone would highly recommend.
Call 020 8740 0750 today or end an enquiry through our contact form.